Intact America is people helping people. We are individuals who know each other well and have worked together for years to change our society. What we've learned from ourselves and our thousands of supporters is that no one gets involved in this issue for purely intellectual reasons. They get involved for personal and emotional reasons. Perhaps they were a victim or are now a survivor, or they are a friend or family member of one, or that they now regret their participation in this heinous act. Regardless of our histories, all of us here at Intact America are dedicated to stopping male child genital cutting.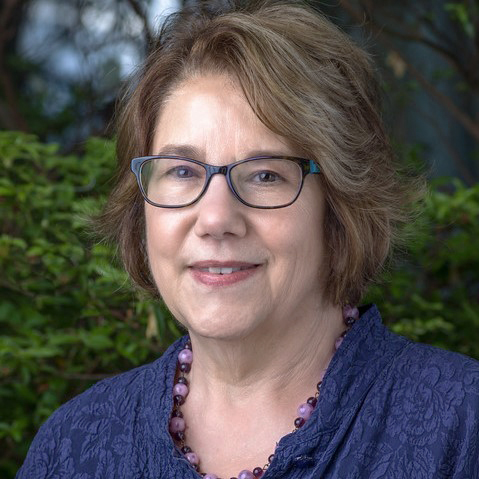 Georganne Chapin, MPhil, JD
Executive Director, Chairperson
Georganne has fought for humane, cost-effective, high-quality health care for more than three decades—as chief executive officer of a nonprofit Medicaid health plan, and now as head of the nonprofit Hudson Center for Health Equity and Quality and Intact America. An intuitive intactivist since her childhood, Georganne became involved in the movement after studying bioethics and human rights law in a night program at Pace University Law School, and meeting (among other activists) Marilyn Milos, Steven Svoboda, John Geisheker, and Dan Bollinger at a Washington, DC gathering in 2003. Georganne lives near Woodstock in New York's Hudson Valley with her life partner Pablo Weinschenk, cats Petey and Tatou, and a black dog named Tulip. Weekends, she runs the art gallery and giftshop next to Pablo's glassblowing studio.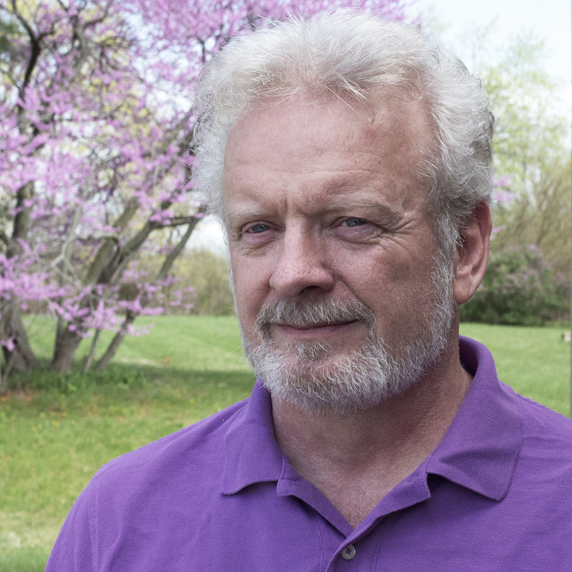 Dan Bollinger, BA
Vice Chairperson
Dan cut his teeth on social-change issues while in college by working on the Equal Rights Amendment. Later, he was a workshop facilitator in the men's mythopoetic movement helping men deal with unresolved masculine issues but then decided to get involved with the men's issue he could personally relate to—circumcision. He was cut three days after his birth. It wasn't until decades later that he realized the psychological and sexual tolls the trauma had on him. He has been active in the intactivist movement for the past twenty-five years. Dan is an industrial designer and he and his wife own and operate a small manufacturing company she started in Indiana. Their home is "On the Banks of the Wabash, Far Away." When he isn't homeroasting coffee you can find him building something awesome in his shop, or outside biking or kayaking.
Marilyn Milos, RN
Board member
Marilyn is the founder and director of Genital Autonomy–America (formerly NOCIRC). Marilyn started campaigning against circumcision in 1979 when, as a student nurse, she witnessed the pain, trauma, and suffering of a baby being circumcised. She is a powerful worldwide voice for protecting all children—male, female and intersex—from genital modification. Marilyn is an expert on the penis, its role in sexual function and pleasure, and the harm inflicted by circumcision. Every day, Marilyn tirelessly fields questions from worried, expectant parents, and people seeking advice and reassurance. Marilyn lives in a cabin on a steep hillside north of San Francisco, where—in her spare time—she practices Tai Chi, plays pickle ball, and tends to her chickens for eggs and to her spectacular potted plants.
Stephen Patterson, BS
Associate
Stephen originally came to Intact America as a summer intern after having attended the 11th International Symposium on Genital Integrity, which took place in Berkeley, California. He received his Bachelor's degree in Journalism from Rochester Institute of Technology where, while a student, he organized a symposium about circumcision for the AALANA Collegiate Association (ACA), and invited Georganne Chapin as a guest speaker. Stephen returned to Intact America in 2015. He works largely behind the scenes overseeing the organization's social media, communications, website, and constituent outreach.
Howard Birnbaum
Chief Financial Officer
Howard Birnbaum received a bachelor's degree in business administration from Baruch College in 1968. After working in public accounting for three years, he began a career in healthcare that started at the Central Office of the New York City Health and Hospitals Corporation where he was responsible for developing and monitoring the revenue and expenditure budgets of the eighteen member hospitals. He then moved to Elmhurst Hospital Center in Queens, where – as chief financial officer, he oversaw the finances of that facility, as well as – later – the Queens Health Network.
In 1998, Howard came to Hudson Health Plan, a Medicaid managed care plan, where he served as Chief Financial Officer until the company was acquired in 2014.
Since 2016, Howard has served as Chief Financial Officer at the Hudson Center.
Shelton Walden, BA
Videographer, photographer
Shelton's biography is in preparation.
Adam Zeldis, BS
IT advisor
Adam's biography is in preparation.