MARCH 2013: In recent years, thanks to the intactivist movement, men have begun to talk publicly about how circumcision has affected them—emotionally as well as sexually. Some of these men recall the pain and trauma of the surgery, which took place when they were infants.
Ric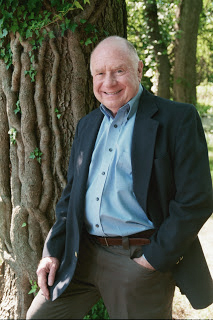 hard Schwartzman, D.O., is a board-certified psychiatrist who maintains a private clinical practice in Solebury, Pennsylvania, between Philadelphia and New York City. In his practice, Dr. Schwartzman treats patients with the same mind-body approach and method developed by psychiatrist Wilhelm Reich (1897-1957). Dr. Schwartzman also has been training physicians and psychologists here and abroad for more than 25 years. He has authored numerous articles in the field, lectured extensively in the United States and in Europe, and is considered to be a leading training therapist. In addition to his private practice, he served from 1978-2000 as an associate clinical professor of psychiatry at Hahnemann University. He is presently affiliated with the Institute of Orgonomic Science in Philadelphia. Dr. Schwartzman is also host of the popular blog Wilhelm Reich Today.
Dr. Reich, more than sixty years ago, said "Circumcision is one of the worst treatments of children." Reich recognized that trauma during early childhood, especially in the newborn period, was the cause of lasting emotional disturbances.
Through Reich's therapeutic techniques, Dr. Schwartzman helps patients to re-experience traumas buried since infancy. "I have seen firsthand the damage caused by circumcision and have had patients successfully overcome its traumatic effects. "
Dr. Schwartzman describes this work in a recent essay The Emotional Consequences of Circumcision, published on BeyondtheBris.com. He has described patients reliving their circumcisions as being "wide-eyed with terror and shrieking pitifully as they attempt to
break loose from the straps holding their limbs down. After the experience, the men describe, as best they can with words, the suffering they went through, and some have even reported seeing the face of the person doing the cutting."
Speaking of the approach he has used to help such men, Dr. Schwartzman says, "We owe a debt to Reich for being the pioneer in pointing out how important the first days of life are for emotional health—and for creating a unique and wonderful method of therapy."
"Today's debate over circumcision," he says, "touches on so many issues—medical, legal, ethical, moral, social, religious, cultural and sexual. But awareness of the most important factor has been almost lost: the lasting psychological and emotional consequences of circumcision."
"That babies who are circumcised can experience lasting trauma comes as no surprise to those of us who work in the intactivist movement," says Georganne Chapin, Executive Director of Intact America. "That healers such as Richard Schwartzman are there to help the men these babies become is gratifying. That Dr. Schwartzman has linked arms with Intact America to call for an end to this needless barbarity that is infant circumcision is nothing short of fantastic."
Intact America applauds Dr. Schwartzman, and is proud to welcome him to our Board of Health Professionals and honor him as Intactivist of the Month for March 2013.
[sc name="IOTM"]