Intact America, the Nation's Largest Anti-Circumcision Group, Will Bring Its #ForeskinPride Message to the 2023 Atlanta Pride Festival on October 14 and 15
Why? Both the Anti-Circumcision and LGBTQA+ Movements Say Nature Knows Best When It Comes to Sex
Festival Goers Will Discover the Many Benefits of the Natural, Intact (Uncircumcised) Penis at Intact America's Booth B34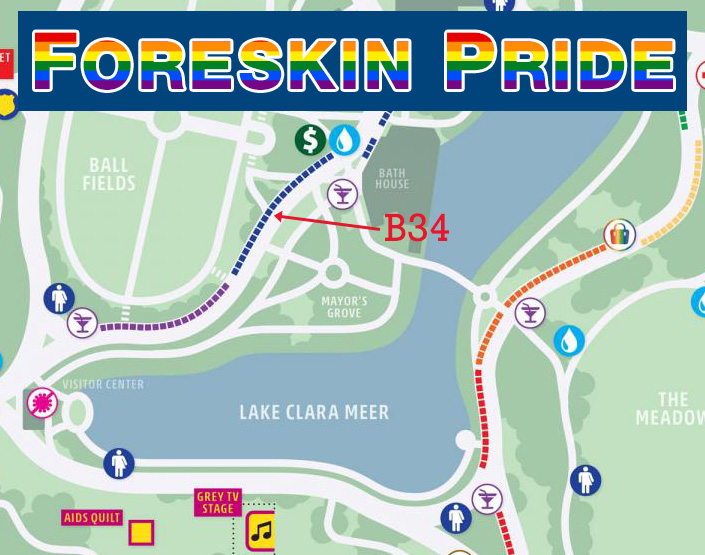 (Tarrytown, New York—October 2, 2023)…Each day, 3,500 healthy baby boys are victims of genital cutting in America, the only Western developed nation in the world that still practices male child circumcision.
The practice continues because many Americans think circumcision is harmless—just "a little snip" of excess skin.
In reality, circumcision is a painful, complex procedure that removes the most erogenous tissue of the male genitals, according to Intact America, the largest, professionally run anti-circumcision group in the nation.
Now, Intact America will make its case for keeping baby boys intact—uncircumcised—at the upcoming 2023 Atlanta Pride Festival the weekend of October 14 and 15 at Piedmont Park.
"The foreskin is there for a man's pleasure and the pleasure of his partner," explains Georganne Chapin, MPhil, JD, founding executive director of Intact America. "No one has the right to alter a little boy's genitals and deny him a healthy sexual future."
Chapin explains why the foreskin is a vital part of a man's anatomy:
Foreskin heightens a man's sexual satisfaction because it contains thousands of unique ultra-sensitive nerve endings—nerves that are not found anywhere else on the male body.
Foreskin lets the penis glide in and out during penetration, making sex more gentle and pleasurable for the man's partner.
Foreskin protects the glans, or the head of the penis, from everyday chafing, drying out, and losing sensitivity over time. A protected glans remains moist and pink and ready for pleasure.
Find Intact America at Booth B34 at Atlanta Pride
The Intact America team will be at Booth B34 to greet festival goers and answer questions about intactivism, the word used to describe the anti-circumcision activism movement. The team will also encourage guests to play with "Foreskin Frank," a friendly blow-up intact penis, and "Manny the Mannequin," who dispenses a free condom to people who pull his intact phallus.
"For decades, the LGBTQA+ community has fought for the basic human right of all people to be who they are," Chapin says. "Intact America celebrates the right of every child—male, female, or intersex—to keep and enjoy the body that nature gave them."
About Intact America
Intact America is the largest national advocacy group working to end involuntary child genital cutting in America and to ensure healthy sexual futures for all people. It does this by challenging social and sexual norms and empowering supporters and volunteers through advocacy and education. To learn more about the issues involved in the current conversation about newborn male circumcision, visit IntactAmerica.org and CircumcisionDebate.org, and follow Intact America on Facebook, Twitter, and Instagram.