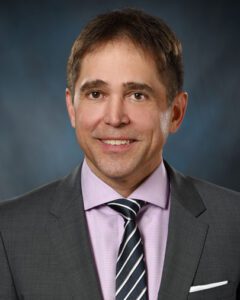 A number of years ago, I remember delivering a baby boy, and the first thing the father asked me was, "When can he be circumcised"? The father seemed panicked. I'd never seen anything like it before. He truly seemed in an uproar that something was terribly wrong with his baby.
I told him that he would need to talk with the pediatrician.
In retrospect, I think I might have been more effective as a physician if I had replied, "You have a beautiful baby who only wants to love you and his mom. He is perfect."
January 15, 2020 was a defining moment for me. I started a new Locums tenens (temporary) obstetrics job that day. While seated at the nurses' station on Labor and Delivery, my body jarred at the sound of a most horrible screaming – a screech followed by the coughing sound of spittle and saliva choking a baby followed by more screaming. It was deafening. I looked at the nurse seated across from me and asked her, "What are they doing in there?" A "treatment" room was right around the corner.
The nurse replied, "They are circumcising him".
I looked down at the ground and said, "This is just horrible. It is so unnecessary."
More screaming and choking followed by crescendos of screeching and coughing came from around the corner. I felt sick.
The Nurse replied, "You are right".
Shortly after that day, I began to hear a baby scream uncontrollably at night in my dreams. A horrible screaming and howling. Sometimes I hear myself say "No." and at that point my legs jerk together and my arms also move and I wake up. Sometimes I wonder if the screaming that I hear is from the baby who was assaulted on January 15, or … is that me who I hear crying? Sometimes I have the sensation that I see bright lights, and my arms and legs suddenly cannot move. There is muffled talk, I am screaming and I have this sensation of terrific pain and more crying, but I can't get away.
When I left this last assignment in Nevada, I remember visiting a new couple during postpartum rounds. They had their first baby the day prior. It was a truly enjoyable time as I didn't have a clinic and could just sit and visit with the parents. They had a beautiful baby girl. I remember the father holding his daughter and seeing her move her hand up towards his face. The baby girl was making happy "cooing" sounds. The mother was looking from her bed at her daughter. Everything seemed right and beautiful. It really is an incredible sight to see, and on days like this I feel very lucky to be an obstetrician. At the same time, I thought to myself, "Why do people focus so much on circumcision when all their baby boys or girls want is to love their parents?" Their baby's hands just want to touch their mother or father and give the parents love and be loved.
It all makes me very sad.
— James F. Verrees, M.D., FACOG
Las Vegas, Nevada
Interested in lending your voice? Send us an email, giving us a brief summary of what you would like to write about, and we will get back to you.