JULY 2014: As the anti-circumcision movement grows and people realize the importance of respecting children's rights to genital integrity, activists who speak out in favor of alternative religious and cultural practices become a critical component of social change.
Two such activists are Lisa Braver Moss and Rebecca Wald, both of whom have been speaking out for years against infant circumcision, and also its role within Jewish culture. They have recently come together to write Celebrating Brit Shalom, the first-ever book devoted to the peaceful alternative to Jewish circumcision. They're funding its publication via Kickstarter, and with your help, this book can become a reality.
Brit Shalom, Hebrew for "covenant of peace," is a joyous, welcoming ritual for Jewish newborn boys whose parents are opting out of circumcision (or "bris"). The book, which will be part handbook, part prayer book, and part keepsake, will show how a Brit Shalom is the perfect way for families to gather together on the eighth day after a boy's birth and welcome him, without cutting, into the ancient Abrahamic covenant — as has been done for millennia.
Jewish circumcision accounts for a very small percentage of worldwide genital cutting—probably less than 1%. However, there can be no doubt that the practice has been influential beyond its actual scope. "One of our goals for Celebrating Brit Shalom is to get it into the hands of as many rabbis and synagogue libraries as possible," Lisa and Rebecca explain. "Our Kickstarter campaign has two reward tiers to help accomplish this. For a pledge of $20, we'll send a book to a rabbi or synagogue; a $75 pledge allows us to send four books out. Most people who want to help us aren't parents planning to hold a brit shalom—many aren't even Jewish. Now, backers can opt to have a book go to where it's truly needed." They also plan to translate the book into Hebrew, but first they're focused on raising the funds to get the book published. They've raised about half of their goal so far, and now they're turning to the intactivist community for support.
Lisa Braver Moss is a writer specializing in family issues, health, Judaism and humor. She is the author of The Measure of His Grief (Notim Press, 2010), the first novel ever written about Jewish circumcision or foreskin restoration. Lisa was a speaker at the Second International Symposium on Circumcision and will be presenting at this summer's Symposium. Lisa's work has appeared in The Huffington Post, Tikkun, Parents and the San Francisco Chronicle, among other publications.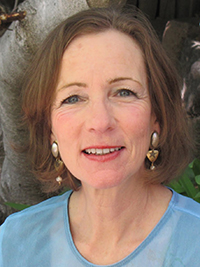 Rebecca Wald is the publisher of Beyond the Bris, a news and opinion website about the Jewish movement to question infant circumcision. Rebecca's activism has been written about in outlets worldwide, among them The New York Times, The Huffington Post, Village Voice, Tikkun, The Jewish Daily Forward, Haaretz, and The Times of Israel. Rebecca is a graduate of George Washington University and Brooklyn Law School.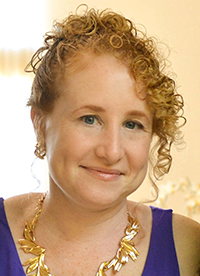 Both Lisa and Rebecca are staunch allies of Intact America. "Intact America calls attention to the basic fallacy of the pro-circumcision lobby," says Lisa, "which seems to have forgotten that physicians must not remove healthy tissue just to avoid the possibility of problems arising in the future." Says Rebecca, "Intact America serves to unite the growing chorus of voices speaking out against the irrationality of infant circumcision. I hope it continues to thrive in its mission to thoughtfully expose the harm of this painful and damaging procedure."
"The message about Brit Shalom must be spread far and wide," says Georganne Chapin, Executive Director of Intact America. "These two talented women – who are equally committed to Judaism and to the movement against the forced cutting of babies, regardless of its justification – are uniquely situated to make a serious difference, showing that it is possible, simultaneously, to adhere to the Jewish faith, raise one's sons and daughters in the Jewish faith, and eschew the harmful practice of circumcision."
[sc name="IOTM"]