"Routine Male Newborn Circumcision Is Detrimental to a Child's Well-Being," Says Nelson, CEO of Aetna Better Health of New York, a CVS Health plan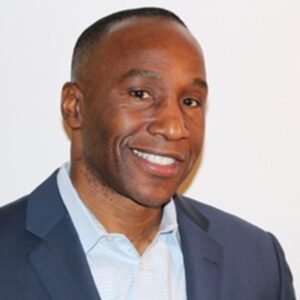 (Tarrytown, New York—February 7, 2022)…Kevin Nelson, MPH, a health care executive and prominent advocate for children, has been elected to Intact America's board of directors, announced Georganne Chapin, MPhil, JD, founding executive director of the anti-circumcision organization, today. Mr. Nelson, currently CEO at Aetna Better Health of New York, has spent more than 30 years in the health care and humanitarian fields and is passionate about protecting children's health and welfare. He now will contribute to Intact America's growing influence as the nation's largest organization working to end the routine circumcision of baby boys.
"Kevin is a dynamic leader, strategic thinker, and change agent who moves organizations forward," said Ms. Chapin, who has known Mr. Nelson for more than 30 years. "He cares deeply about making children's lives better. For boys, that begins at birth by stopping hospitals from routinely circumcising newborns."
Mr. Nelson commented that his attraction to Intact America's mission comes naturally. He believes that routine male newborn circumcision is detrimental to a child's well-being as it subjects baby boys to pain, trauma, and surgical risk when it is not medically necessary. The procedure has lifelong, adverse consequences for the baby and the man he will become.
The announcement about Mr. Nelson comes at a time when more Americans are questioning why the United States is the only Western country to routinely circumcise its baby boys. A 2020 Intact America public opinion poll found that nearly 1 out of 4 Americans favor keeping baby boys intact, up from just 1 out of 10 respondents in 2014.
"I compare circumcision to cigarettes and seatbelts," Mr. Nelson said. "There was a time when smoking cigarettes was encouraged and we drove cars without seatbelts. But we know better now. As more Americans open their minds and learn the truth about routine newborn circumcision, it, too, will become a relic of the past."
About Kevin Nelson  
Prior to becoming CEO of Aetna Better Health of New York, a CVS Health plan, Mr. Nelson was Vice President for Corporate Partnerships for the U.S. Fund for UNICEF. Before that, Mr. Nelson served as executive vice president and chief operating officer for Hudson Health Plan, where he launched one of the first Children's Health Insurance Plans in New York State.
Mr. Nelson earned a BA in Healthcare Administration from the University of Pittsburgh and an MPH in Health Policy and Management from Yale University, which recently awarded him with a Yale Medal, the highest honor presented by the Alumni Association for outstanding individual service to the University. He also has been recognized by Yale School of Public Health, which bestowed on him its Distinguished Alumni Award.
Mr. Nelson's community activities include serving as a board member for the adoption non-profit organization Spence-Chapin Services to Families and Children. He is a mentor for Big Brothers Big Sisters and has mentored children as part of the Network for Teaching Entrepreneurship. He is married, the father of two children, and lives in Yorktown Heights, New York.