Even though the intactivist movement has shifted routine infant circumcision from a fringe movement to a mainstream cause, conversations about the downside of male genital mutilation and the upside of retaining the foreskin are still relatively taboo. One positive shift is that numerous intact (uncircumcised) celebrities are beginning to use their platforms to inform and educate the public and end male genital cutting.
"Most of the world does not circumcise. And why would they? Circumcision removes the most pleasure-receptive part of the penis." – Mario Lopez
The impact of these famous intact men and celebrity intactivists on shaping a more informed society that protects boys and men from the short- and long-term consequences of circumcision cannot be overstated. But how much more quickly would change come if all men were willing to use their influence to challenge the status quo of routine infant circumcision and the medical establishment? With social media, everyone has a platform to motivate change. Check out the contributions of the uncircumcised celebrities below and start encouraging conversations about circumcision, using their quotes as a jumping-off point.
Uncircumcised Celebrities and Famous Intact Men
1) Mario Lopez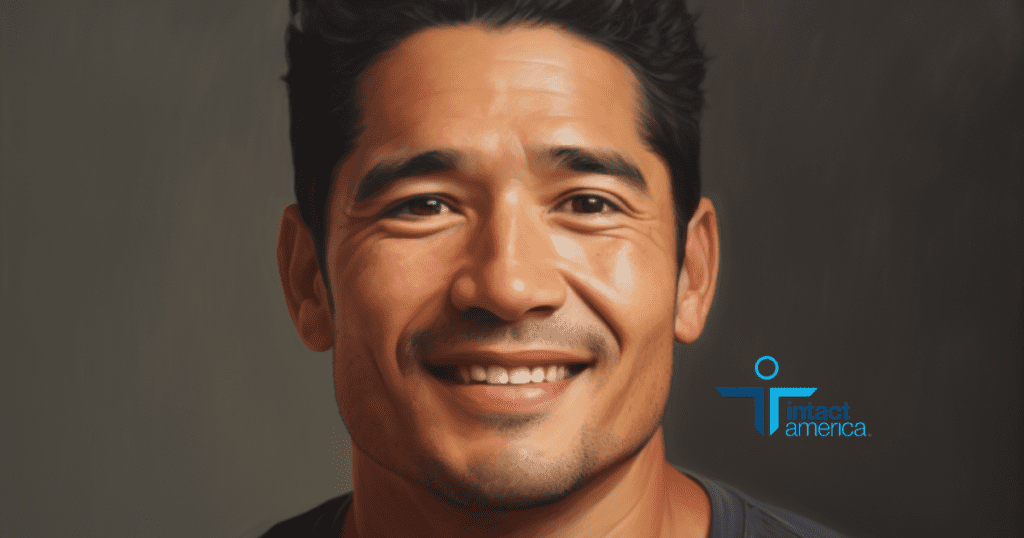 Intact, intactivist, or both: Both
Mario Lopez, an American actor and television host, is famous for his role as A.C. Slater in the popular 90s teen sitcom Saved by the Bell and as a television host on Access Hollywood. Born on October 10, 1973, in San Diego, California, he started his career in the entertainment industry as a child. Lopez is well-known in American pop culture for his infectious charisma and diverse talents in acting, dancing, and hosting, and as a proponent of health and fitness. Lopez shared his perspective as a father who would never challenge nature.
Mario Lopez: "So, I said if we were having a boy I didn't want him to be circumcised. Because I don't think that God makes mistakes and it's not an optional part. And I know some of the women are probably like "Oh!" but believe it or not that's the way a man is naturally born." – via Babygaga
2) Gerard Butler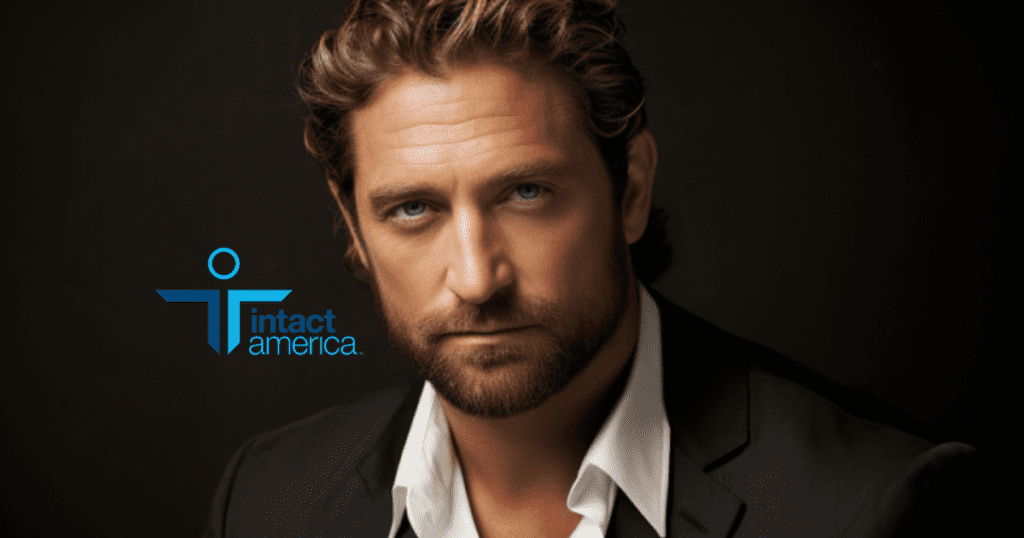 Intact, intactivist, or both: Both
Born on November 13, 1969, in Paisley, Scotland, actor Gerard Butler has achieved great success in Hollywood through his impressive performances in dramatic and action films. Some of his famous roles include his role as King Leonidas of Sparta in 300, the Phantom in the 2004 movie version of The Phantom of the Opera, a man bent on revenge (or justice) in Law Abiding Citizen, and most recently as a CIA operative in Kandahar. He is recognized for his physique and Scottish accent, and he has become one of the few Scottish actors to become a leading man in Hollywood. Butler shares his perspective on circumcision as a Scot.
Gerard Butler: "No, we don't circumcise!" He went on to describe himself as "very sensitive" and to say that being uncircumcised is "an amazing thing." – via Howard Stern Show
3) Joe Rogan
Intact, intactivist, or both: Intactivist
Joe Rogan is an American who works as a comedian, podcast host, and mixed martial arts commentator. He was born on August 11, 1967, and began his career as a stand-up comedian. He then acted in a successful sitcom called NewsRadio in the 1990s. One of his most famous jobs was hosting the reality game show Fear Factor in the early 2000s. He has also had a big impact as a color commentator for the Ultimate Fighting Championship (UFC).
In recent years, Joe Rogan has become widely known for hosting and producing "The Joe Rogan Experience," a highly popular and influential podcast that covers a diverse range of topics. The podcast features in-depth conversations and discussions on themes such as comedy, MMA, psychedelic experiences, and various social and political issues, including circumcision. As a victim of circumcision himself, his perspective reflects his raw authenticity.
Joe Rogan: "It's one of those things where it was done to us, and women say, 'It looks gross, so cut it.' It's a really f*cked up situation that we still have to deal with this." And "It's a dick; it's not a Jack O' Lantern. You don't have to chop parts off of it to make it look better. That's stupid." – via Babygaga
4) Russell Crowe
Intact, intactivist, or both: Both
Russell Crowe, a New Zealand-born actor (April 7, 1964, in Wellington), film producer, and musician, became popular in Hollywood and the global film industry after his role in L.A. Confidential (1997). His remarkable performance as Maximus Decimus Meridius in Ridley Scott's Gladiator (2000) won the Academy Award for Best Actor and established his position in the film industry. Famous for his riveting performances and commitment to his characters in movies such as A Beautiful Mind, Master and Commander: The Far Side of the World, and Cinderella Man, he has also been in the news for owning a rugby team and is currently touring Europe with his rock band Indoor Garden Party. His perspective on circumcision is blunt and to the point.
Russell Crowe: "Circumcision is barbaric and stupid. Who are you to correct nature? Is it real that GOD requires a donation of foreskin? Babies are perfect." – via Babygaga
5) Howard Stern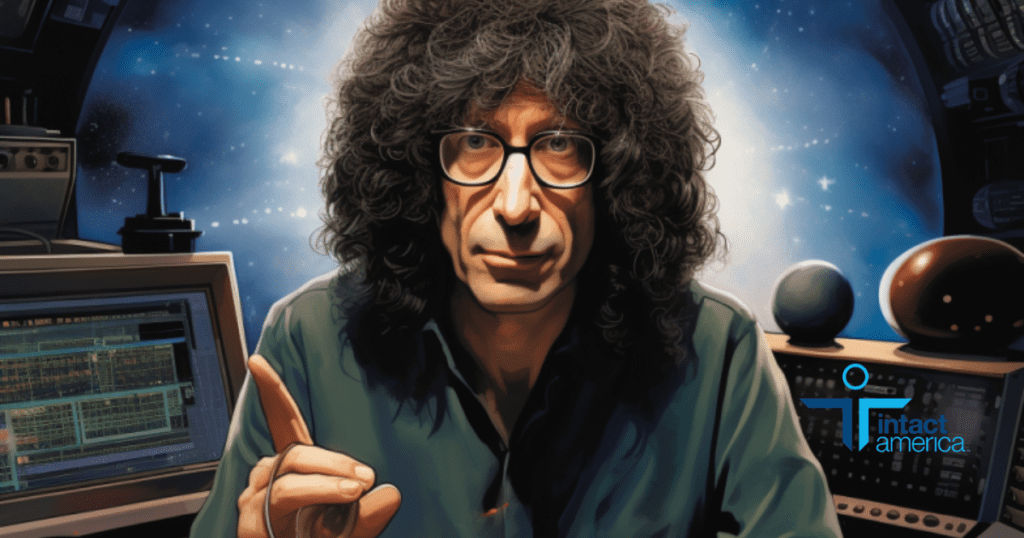 Intact, intactivist, or both: Intactivist
Howard Stern is an American media figure known for his long-running radio show The Howard Stern Show. He was born on January 12, 1954, in Queens, New York, and began his career in radio during the 1970s. His show gained national attention in the 1980s and 1990s due to its provocative content and Stern's direct interviewing style. Called the "shock jock," he has often received criticism for pushing boundaries. Stern, who refers to himself as the "King of All Media," has expanded his career beyond radio and now works in television, films, and books. His books Private Parts and Miss America were both on the New York Times bestseller list.
Circumcised himself, Stern's perspective on circumcision is that it should be illegal and is mutilation.
Howard Stern: "Most men want their sons to look like themselves. So, this keeps going. It is so barbaric…if I had a son, I would never allow him to be circumcised. Never!" – via Babygaga
6) John Leguizamo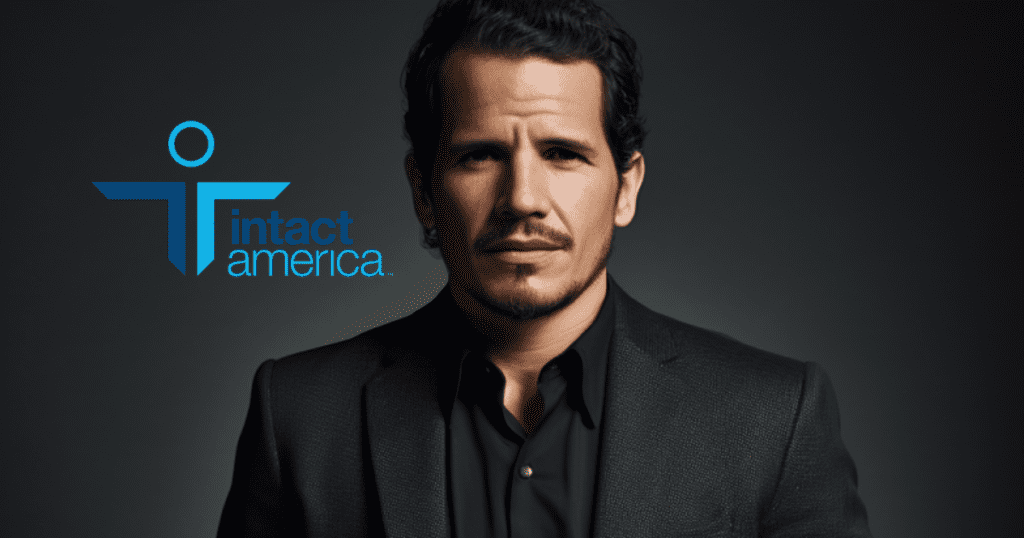 Intact, intactivist, or both: Both
Actor, comedian, producer, and screenwriter John Leguizamo was born July 22, 1960, in Bogota, Columbia. He has appeared in more than 100 films, on TV shows, and on Broadway, and is known as a passionate activist in many arenas.
His perspective on circumcision reflects his background as an uncut Latin man.
John Leguizamo: "Actually, from what I've read, guys lose feeling by doing that. I want my son to have all the feeling he can have. Growing up in New York City, a lot of my friends weren't circumcised, and my dad's not circumcised and none of my family members are circumcised, so to me that was normal. When I saw some white kids circumcised, it looked like a mutilated monster. I thought someone had done a Frankensteinian surgery. It was weird to me…it was really bizarre." –  Playboy interview.
7) Ben Affleck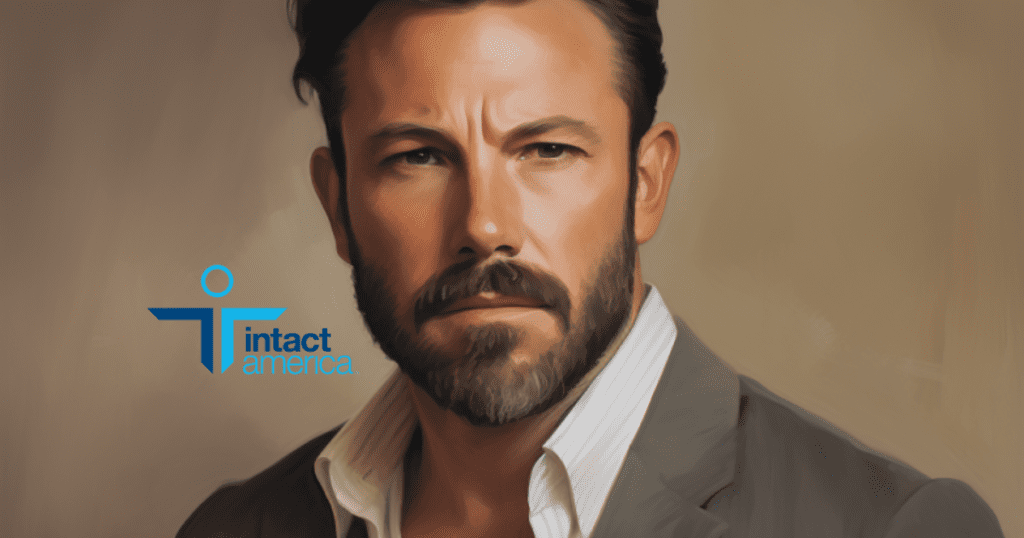 Intact, intactivist, or both: Intact
Ben Affleck is an accomplished American actor, director, producer, and screenwriter who has been a well-known figure in Hollywood since the mid-1990s. Born on August 15, 1972, in Berkeley, California, he rose to fame alongside his friend Matt Damon for Good Will Hunting, which earned them the Academy Award for Best Original Screenplay in 1997. Affleck's acting career includes dramas like Gone Girl and the superhero movie Batman v Superman: Dawn of Justice, in which he played Batman. In addition to acting, Affleck has demonstrated his talent as a filmmaker, earning an Academy Award for Best Picture for Argo.
Affleck may not be an intactivist, but his perspective on circumcision was made clear in an interview with Jon Stewart, on September 19, 2006, when he responded to a New York Post headline, "Frappuccino Fueled Ben Affleck Goes on Anti-Circumcision Rant."
Ben Affleck: "I hate circumcisions! Get enough in me, and I'll tell you how much I hate them."
https://www.cc.com/video/qp9oou/the-daily-show-with-jon-stewart-ben-affleck @ 5:17
8) Colin Farrell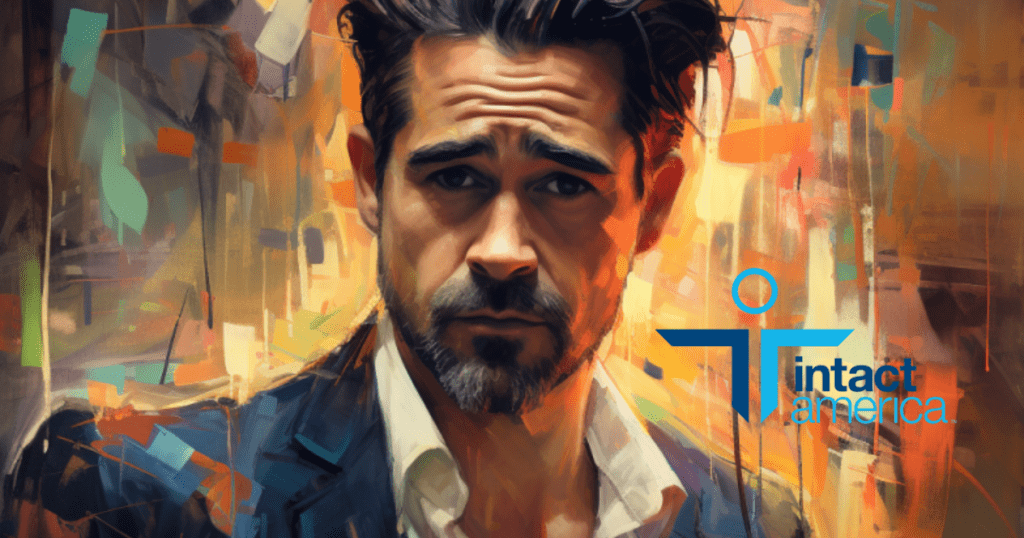 Intact, intactivist, or both: Both
Irish actor Colin Farrell was born on May 31, 1976, in Dublin. Besides excelling as an actor in international, Hollywood, and independent films for the last three decades—starring as Alexander the Great, and most recently in Banshees of Inisherin—he was named one of Time Magazine's 100 most influential people in the world in its April 13, 2023 issue.
We know he is intact because, in a Playboy interview from March 2003, he tells the story of how, when an agent joined about 20 people discussing circumcision with him at a party, she said, "I just don't understand a foreskin. I've never seen one," he whipped out and showed her what it was all about.
Colin Farrell: "People say it's much cleaner to have no foreskin. What, have you never heard of a f-ing shower?" – Mothering