JUNE 2013: Every June, people in cities across America celebrate Gay Pride Week, and intactivists in both New York City and San Francisco will be marching in Pride parades, spreading the message that boys deserve the right to genital integrity. We're proud to honor those in the gay rights movement who also fight for the rights of infant boys to keep the bodies they were born with. That's why we've chosen outspoken gay rights activist Alan Cumming as June's Intactivist of the Month.
Award-winning star of stage and screen, Alan Cumming joined Intact America's Board of Advocates shortly after the organization's founding, and has partnered with Intact America (IA) on several occasions. One of the many reasons we love him is because Alan uses his public platform to highlight our issue. In television interviews, magazine articles, even onstage in monologues before solo performances, Alan talks about the insanity of cutting the foreskins off baby boys, and about the virtues of being intact. Last year, Alan wrote a piece for the Wall Street Journal, which was deemed "too raw" for its readers…so he posted it on his blog and allowed us to reproduce it on the Intact America blog. The piece was called "May the Foreskin Be With You."
Alan's devotion to intactivism started well before he joined Intact America's Board of Advocates; for years, he's been a supporter of Great Britain's National Organization of Restoring Men (NORM-UK). "I have a foreskin," he says. "I am meant to have one. It's not there for no reason. Why are so many babies (more than half the population of U.S. males alone) made to have a piece of their genitals lopped off at only a few days old? It's insane and cruel and pandemic, and I believe we all need to question why we do it, examine the (sometimes tragic) effects of doing it, and be educated about foreskin health. We need to stand up and question why we allow such a traumatic and violent act to be repeated unthinkingly generation after generation!"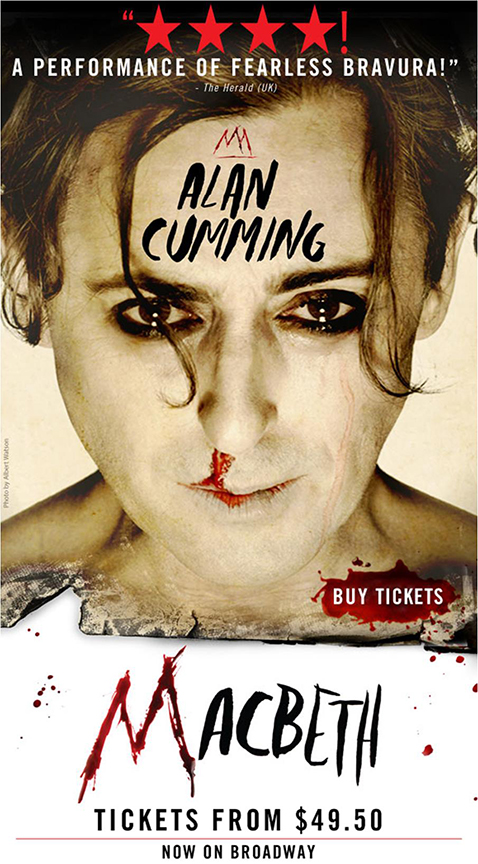 When interviewed by David Mixner, gay rights activist and former political advisor to President Bill Clinton, about the work of Intact America, Alan said, "Online organizing will build grassroots support for male genital integrity (a phrase I absolutely love). Intact America's online petition to the Centers for Disease Control [demanding that it avoid recommending circumcision] very quickly went 'viral' and drew tens of thousands of signatures. With millions sharing our view that circumcision is wrong and harmful, it's just the beginning. Already, the rate of circumcision in the U.S. has declined from 80 to 56 percent since the 1960s; [supporting] Intact America will hasten that trend."
"I am profoundly honored to count Alan Cumming among Intact America's supporters," says Georganne Chapin. "Alan isn't just smart and talented and funny—he is a compassionate and intuitive person who understands the full implications of circumcision, both for males subjected to it, and for society at large. I am thrilled that Alan has chosen to openly support Intact America and advocate for the rights of boys and men to their whole, natural bodies."
Alan achieved international fame with his Tony Award-winning performance in Cabaret, and has been featured in dozens of Hollywood films, including X2: X Men United, the Spy Kids trilogy, and The Anniversary Party. In 2013 he performed in a one-man version of Macbeth on Broadway, and donated part of the proceeds from ticket sales to Intact America.
[sc name="IOTM"]