Each circumcision impact story is a priceless gift when shared with others who may be going through something similar. No matter what role circumcision has played in your life, your experiences matter, which is why we created the "Voices" series. Your experience, your story shared with the public, will help America to reach a tipping point.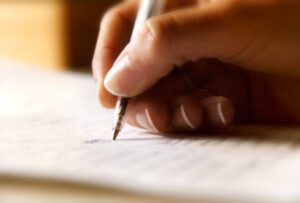 Personal experiences bring the issue into focus: the parents who questioned medical practice and prevailed (or, perhaps, did not); the midwife who used to perform circumcisions, but stopped; circumcised men or their partners dealing with sexual problems resulting from an involuntary surgery that took place decades ago; the regret mom who rejected advice of friends to spare her son from the procedure, or who consented to her son's circumcision out of concern for her husband's feelings.
Our writers wonder what does circumcision mean, what does uncircumcised mean, how much is a foreskin worth, and what happens after circumcision?
Perhaps it is a story about how the circumcision debate disrupted family relationships, or actually brought people closer together. Or maybe you've questioned circumcision for a long time, but just recently started speaking out and want to talk about how it's going. All of their voices should be heard.
Interested in telling your story? Send an email to [email protected] giving us a brief summary of what you would like to write about. Each story is about 500 words. You can write it, or with the help of our Voices editor Sally Parker.
The first time I realized there was something wrong with me was in October 1970, I had turned 5 years old and was in kindergarten. I asked the teacher for permission to go to the bathroom. After I finished urinating, alone in this large and lit bathroom, I looked at...